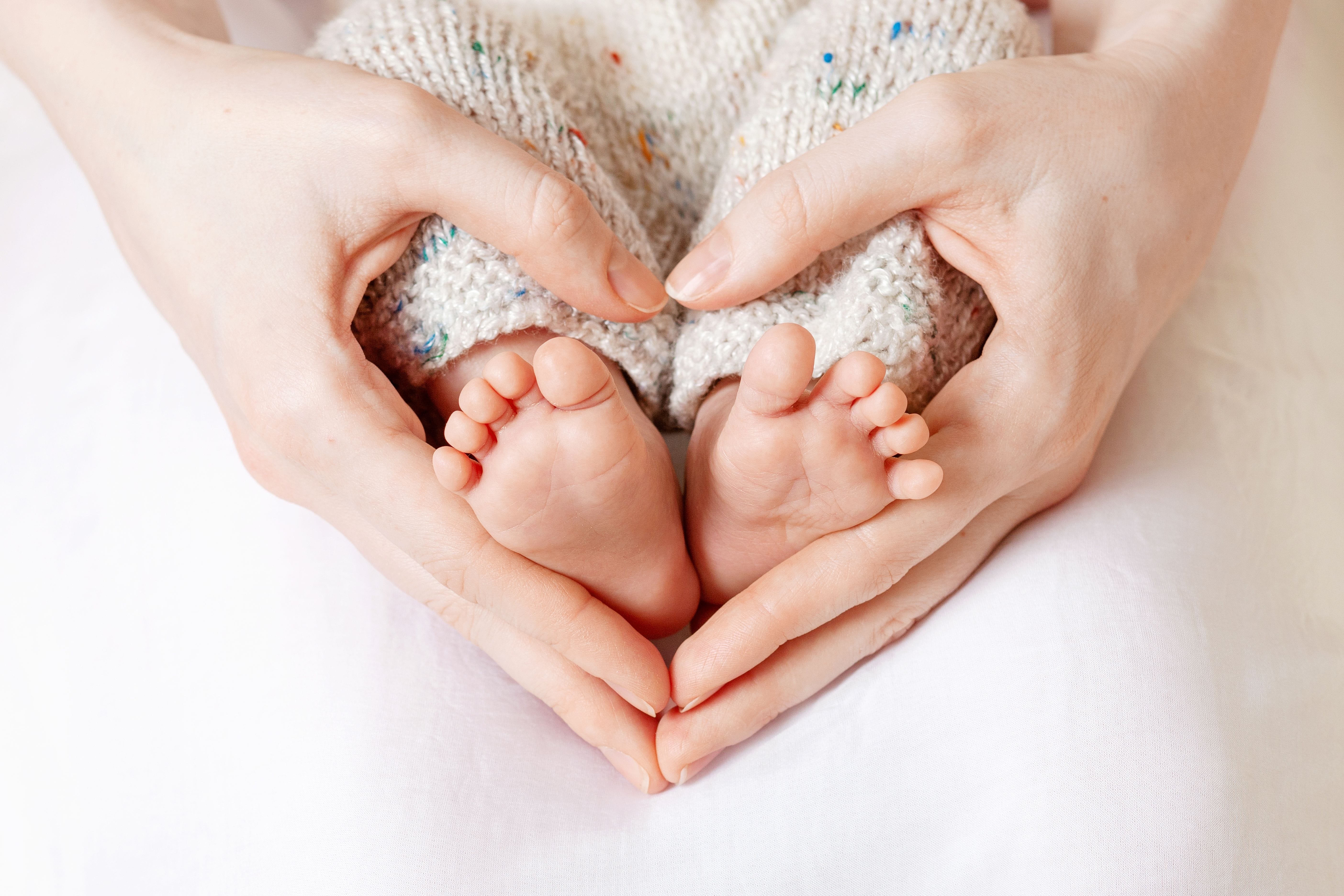 Labor and Birth Workshop for Expectant Parents
Feel prepared and confident as your due date approaches.
You just need the right tools and know how and when to use them!
You Are Strong * You Are Capable * You Can Do This
Pregnancy discomforts and typical birthing practices can create many obstacles.
As a yoga teacher, myofascial release therapist and birth doula, I'm passionate about teaching hands-on practices and sharing evidence-based and highly effective holistic comfort measures, not covered in traditional birthing classes.
Discussions will include unmedicated, medicated, and C-section deliveries so you can plan for your ideal birth while being prepared for however your baby's birth unfolds. You will receive a complete packet of all the information to review as your due date approached and have with you for the big day. Your birth is individual. It's about you and your baby and your own personal goals and wishes as your grow your family. I'll simply educate, inspire, and support you along the way! You can do this and I'm here to help! See details below!
Feel prepared, confident and empowered to navigate your amazing, yet sometimes challenging, journey to motherhood!
*The NEXT LIVE WORKSHOPS will be hybrid. Choose In Person or Zoom! Sunday, March 27th or Sunday, June 5th 1-5 pm
Investment: $100 per couple Offered in partnership with The Yoga Center of Columbia and Crofton Yoga
* NOTE - June 5th will likely be the last live workshop for the year. If those dates don't work, recorded options immediately available!
• Yoga postures for alleviating common discomforts like back pain, sciatica & more
• Breath practices and positioning for focus, comfort and labor progression
• Massage techniques for pregnancy aches, contraction relief and beyond
• Doula tricks, mindset shifts and relaxation practices to overcome obstacles if needed
• Options for unmedicated, medicated, and C-section deliveries
• Latest research on COVID-19 and how it affects my birth plan
• Exercises to help with postpartum recovery
• Practical suggestions for successful breastfeeding Plus, you will have many opportunities throughout the workshop to ask questions and get feedback on the techniques, so you'll be ready when the time is right!
When in my pregnancy should I take this workshop?
While most couples join in their 2nd or early 3rd trimester, some have benefited as early as 12 wks and others as late as 41.5wks!
To help you decide, here are some considerations:
• If you want the info fresh in your mind for labor, register between 28-36wks.
• Registering after 36wks can be risky if you go in to labor early.
• Do you want more time to practice and benefit from the techniques and massage training? Register earlier and review your notes or reach out with questions if helpful to refresh your memory for the big day.
• Have a baby shower coming up or baby care and breastfeeding classes you want to take too? The last few weeks get busy so joining early to be prepared may give you peace of mind.
• Delivering soon and can't wait for the next live workshop. Reach out for a $95 recorded version of the workshop to watch at your own pace and on your own time.
What Anne, shared about her experience:
"Darlene was truly a God-send for me and my husband during my first pregnancy! I honestly do not think we could have achieved our goal of a 100% natural (epidural-free) childbirth without the techniques she taught in her workshops and prenatal yoga classes. Darlene's style of teaching yoga is so positive and encouraging, and her understanding of the female body is truly astounding - this was just what I needed as a nervous new-mom-to-be! Darlene's workshop was AWESOME! It was a wonderful learning opportunity for me, but also gave my husband techniques he could use so he was an actual participant - not just a helpless bystander. He was able to play an active and critical role in easing my pain, which allowed the entire experience to be so much more fulfilling for us both! Throughout my pregnancy and especially during the hardest part of my labor and delivery, Darlene was one of the "angel voices" that guided me through. I can't say thank you enough. Words just don't do justice to the gratitude I will always feel for everything Darlene did for me."
"I took your prenatal yoga class and your birth workshop. I wanted to say thank you for all of your wise words and suggestions during both classes because I delivered my baby girl without an epidural and it was in large part because of you!
I wasn't sure that I'd be able to do it, I just wanted to go as long as possible without, but using the techniques that you taught me, I was able to make it through.
The main things that helped were how you taught us to move in ways to help the baby move into position during contractions, jumping in the shower to ease the pain, and my husband used several of the massage techniques that you taught in the workshop.
It was truly a wonderful experience for me, my husband and my baby. You are a wonderful teacher and I can't thank you enough!"
"We wanted to thank you so much for all of your help in preparing for the delivery of our son! It is truly an amazing journey, and we were so honored to have your guidance and wisdom along the way.
Even though this was our third baby we wanted to attend the Yoga & Massage for Pregnancy & Birth workshop for natural ways to go through labor. Our intention was to have our baby without any medications, so we needed as many ideas as possible. Labor lasted several hours, and Jeff's coaching and support was much more focused and helpful this time around. The workshop gave us knowledge and helped Jeff gain confidence, so he was more involved and effective in helping me feel comfortable. It was a great way for us to bond too! Thanks again for all of your help!"
"My wife and I have been taking Bradley classes and reading everything we can about birth. The classes are great, but they strike us as very basic and missing any type of spiritual / personal / powerful dimension to birth. [We] took your birth workshop last and really enjoyed it.
Your teaching style was more personalized, and you really helped us build a set of options and tools and then explore what worked for us such as what massage techniques work best for my wife and developing a philosophy as a couple about how we want our birth to proceed.
Your yoga workshop, I think in large part because of how great you are as a teacher, got us excited and confident as a couple. I can't imagine preparing for a natural childbirth without taking your yoga workshop.
Thank you again for all of the information and the advice and hopefully our paths will cross again"
Join my "Hacks For Health Newsletter" to get tips, tricks and mindset shifts, plus exclusive offers for living your healthiest life!
Connect with Darlene Bergener
Copyright © 2020 Yoga-Massage, LLC. DBA Bergener Health
M, W, F 9am-4pm for private Yoga & Myofascial Release Therapy. Sat, Sun or other days and evenings by appointment only. See yoga class and workshop schedule for additional options.
I'd be honored to connect with you to help and support however I can!